About the Team
Executive Director of Access & Equity

Maranda R. Maxey
she/her/hers
The Executive Director of Access & Equity serves as the University's ADA/504 Coordinator, Equal Employment Officer, and Title IX Coordinator for students, employees, applicants, and visitors. The Executive Director is responsible for coordinating and overseeing university programs to assure compliance with applicable University policies, procedures, processes, best practices and training in compliance with anti-discrimination legislation and regulations, including Title VII, Title IX, the Violence Against Women Act (VAWA), the Age Discrimination in Employment Act (ADEA), the Americans with Disabilities Act (ADA) and Section 504 of the Rehabilitation Act. The Executive Director supervises the Office of Access and Equity, which consists of the Office of Disability Resources and the Office of Equal Opportunity, by providing departmental leadership and strategic direction.
As Executive Director, Maranda oversees the Office of Access & Equity's Disability Resource and Equal Opportunity units.
Maranda joined the University in 2004.
Equal Opportunity Consultant
Kelli Matar
she/her/hers
Kelli serves as the first point of contact for students and employees who have concerns regarding incidents of Title IX and Sex/Gender-Based Misconduct and ensures individuals are aware of their options for access to support, resources, and reporting processes. Kelli works closely with the Equal Opportunity team to assist with the implementation of supportive interim measures including but not limited to academics, housing, transportation, and safety support options. Kelli contributes to the team's compliance efforts by providing regular, ongoing EO training for members of the campus community.
Kelli joined the Office of Access and Equity: Equal Opportunity in the Summer of 2022. Kelli is a proud two-time AppState alum and holds a Bachelor of Science in Psychology and a Master of Arts in Higher Education Teaching. Prior to joining the Office of Access and Equity: Equal Opportuntiy team, Kelli served as a counselor in the addiction treatment field and was most recently a member of the Case Management team housed within the Office of the Dean of Students at Appalachian.
Case Coordinator
Grace Frazier
The Case Coordinator is responsible for assisting the Director of Access and Equity: Equal Opportunity / Title IX Coordinator with managing the tracking and resolution of all complaints from the beginning to the end of each documented incident. Grace conducts research and coordinates data collection and reporting processes to ensure departmental and campus-wide compliance with system-, state-, and nation-wide policies, mandates, and laws. Grace works in conjunction with the Civil Rights Investigators on Equal Opportunity cases, and provides case management and administrative support in all areas. Grace is also responsible for serving as the Hearing Facilitator for hearings, as well as training and conducting meetings with all parties involved in hearings.
Grace joined the Office of Access and Equity: Equal Opportunity in the Summer of 2022. Grace earned a Bachelor of Social Work degree and a Master of Social Work degree from Appalachian State University in 2021 and 2022 respectively. Prior to this, Grace has done macro-level social work with multiple advocacy organizations, including Equality NC, as well as public school systems and community libraries.
Equal Opportunity Associate
Anita McGowan
she/her/hers
Anita conducts neutral fact-finding investigations into allegations of discrimination and harassment involving students, staff, or administrators, pursuant to federal legislation and guidelines. Such allegations may encompass all claims of discrimination, sexual assault, dating/domestic violence, stalking, or the creation of a hostile environment for another. At the close of each investigation, Anita prepares an investigative report that becomes the basis for further university action.
Anita joined the Office of Access and Equity: Equal Opportunity in July 2021, after serving as a paralegal in the Office of General Counsel since February 2009. Before that, she worked in a corporate law office after transitioning her career from law enforcement. Anita served as a sworn law enforcement officer in South Carolina and is an Army veteran who served as a Special Agent with U.S. Army Criminal Investigations Command. Anita received her Bachelor of Business Administration (summa cum laude) from Catawba College and a Master of Arts in Higher Education-University Leadership at Appalachian. Anita serves on the Athletics Council, co-chairs the Diversity, Equity & Inclusion subcommittee, and is a member of the Association of Title IX Administrators, the Association of Student Conduct Administrators, and the North Carolina Bar Association Paralegal Division. She maintains her professional membership and volunteers in the community.
Administrative Support Associate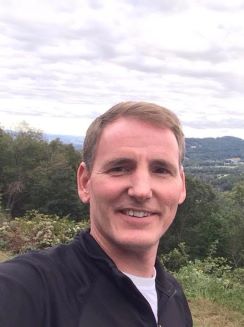 Elvis Kennison
he/him/his
Elvis serves as a receptionist/customer service support. He prepares budgets, reconciles purchasing cards, and reconciliations. Prepares travel authorization and reimbursement requests and maintains office supplies. He manages the work-order process. He maintains the Office of Access and Equity: Equal Opportunity website; compiles records, and organizes and maintains files. He also works on designing Equal Opportunity brochures and maintaining office bulletin boards
Elvis joined the Office of Access and Equity: Equal Opportunity on October 17, 2022. Elvis has worked with the Department of Social Services for 8 years in Rutherford County North Carolina. He assisted with billing and data entry in the foster care and adoption department. He has worked with a non-profit organization that assisted individuals with a disability in assisting them with employment opportunities in the community and provided on-the-job training. He also worked with transitioning high school students into the workforce.